A Run for the Record Books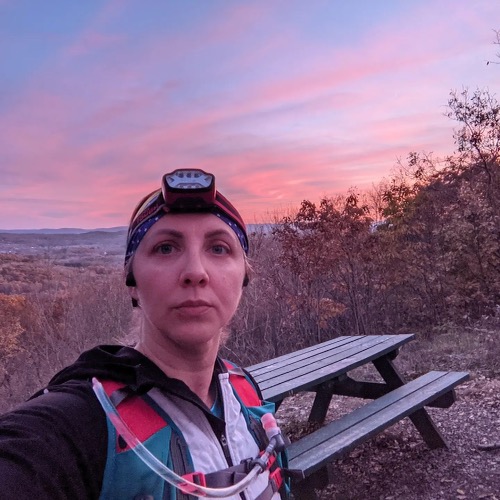 While you've been sitting on your couch, Ms. Merritt has been making moves: big ones. 
In November, Natasha Merritt, a history teacher at Harrison, completed a 50 kilometer race- a bit over 30 miles; for context, the New York Marathon is 26.
Merritt explained that although it is an essential part of her life now, she hasn't always been a runner. She sprinted in some triathlons in her 20s, but never did cross country in high school. After taking a little break, Merritt started running again during lockdown, completing a marathon in April of 2021- but she sought after an even greater challenge, and looked no further than the Fall Back into the Trails 50k, covering 5,000 feet of elevation over a 10k loop completed five times. She finished the race in just under ten hours.
Merritt explained that a lot of the challenge wasn't physical, but mental; she has never hit a full mental block that would stop her from finishing, and believes that music is what gets her through it. "When the right song hits and you get that adrenaline kick, it's like a whole 'nother plane of existence." By the third loop, around mile 18, "you do start to lose your mind a bit," she admitted, "but you focus on how far you've come." 
Now Merritt is looking ahead, eyeing the Rock the Ridge 50 mile run. Having partially completed it before as part of a relay team, she is now thinking about coming back and conquering it on her own. Her only reluctance is that she's not sure she has the time to train.
Even for this past event, she was training seven days a week: five days of running and weight training and two days of active recovery. Typically she runs 1-2 hours on normal training days, with a long run on Saturday and a slightly shorter one on Sunday. She would have to double this for the 50 mile run, running about 30-40 miles a week to prepare, which is a time commitment she is not sure she's ready for. 
No matter the race, Merritt makes sure to place a big emphasis on nutrition. "I have to be very mindful," she explained, trying to stay away from anything that has a lot of fat, cream, or spice, while focusing on grains and chicken. She explained the necessity for maintaining a healthy diet a week prior to the event, not just carbo-loading the night before. The importance of self-care also extends to after her races, treating herself to visits to the chiropractor, physical therapist, and stretching/yoga sessions to combat tight and sore muscles. "Technically I'm still in recovery", she said. 
When asked if Merritt had any advice to share with the world, she wanted to express that "a lot of it is mind over matter. It's good to challenge yourself and just see what you can do- not just mentally but physically as well. If you haven't experienced failure, you haven't challenged yourself enough yet."
And as for the 50 mile run? "Maybe this will be the thing that pushes me off the edge."
About the Contributor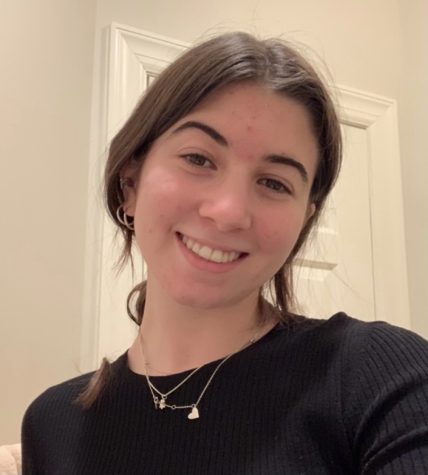 Kate Rube, News Editor
Katie Rube is the current News Editor for The Husky Herald. Katie has been writing for the paper for three years and has a passion for covering local issues...