Reflections of Winter Break
Every student looks forward to winter break. It's when students can rest, relax, spend time with friends, eat delicious food, open presents… or is it?
Harrison High School is a diverse school, consisting not only of students who have lived in Harrison all of their lives, but also of students who've moved from all across the world. A myriad of students are looking forward to visiting their family and friends in other countries, whom they haven't seen in two and a half years due to the COVID-19 pandemic. Many countries have only recently lifted the travel ban.
But in reality, many students are unhappy with the length of winter break. Winter break starts on December 24, 2021, and ends on January 3, 2022. Ten days–that's all students get to visit their family who may be in other countries. If the time for travel and jet lag is considered, there's even less time for break.
Is ten days really enough time to travel, see all family and friends, and have a fun, restful winter break? 
As a freshman whose family is from France, I haven't seen either my uncle with Alzheimer's or my grandparents in three years. I had been looking forward to spending time with them again this winter, but as winter break approached, I began to feel a little overwhelmed with the amount of people (family friends, cousins) we had to see. We only had seven days to see everyone, if you exclude the travel days. While I was definitely ecstatic at the thought of seeing all of my friends and being able to eat all of my favorite foods again, I was unable to have a peaceful Christmas with mornings where I could sleep in or have any "me-time". When I got back from break, it didn't feel like I had had a break. 
From school to travelling across the world, we all need time to rewind, and rest. Due to COVID-19, school has been especially more stressful not just for students, but for faculty and staff too. Without many vacations during the year, not much time is provided for the opportunity to do so. 
Winter break provides us the short time to set back our mental health, catch up on school work and spend some time with family. 
School is a different place for everyone. Seniors have to worry about college applications, juniors have to prepare for the SATs, the sophomores have a larger workload, and freshmen have to get used to even being in High School and the work piling in. 
"To be honest, sophomore year has been quite stressful due to not only the workload but homework itself," says Blessing Dzidula, a sophomore. "I feel that students should have a long winter break this year because we are under a lot of stress with not only school but outside of school as well."
According to the Mental Health Foundation, 51% of people who have felt stressed reported feelings of depression and 61% feeling anxious. These are some very real risks for students who are stressing too much over school.  
Ten days may seem like a long time to only sit back and rest, but in reality as soon as the holiday starts, it's going to be over.
As teenagers, the time to focus on our mental health is limited with a plethora of constantly changing factors in our lives. A longer break would give us the time to come back to school with a positive attitude instead of dreading our next geometry test. 
Family time is a prime factor of the winter holidays, a perfect time to bond with family members that you might have had a meaningful conversation with in a while. For many, ten days isn't enough time to properly bond with family and then head back into usual routines. 
But the reality of this issue is that it's not up to anyone in our school, but up to the New York Education System and the Harrison Central School District. 
"We are a bit held hostage by the New York education system," says Kimberly Beukema, principal at Harrison High School. There are many factors that the Board of Education has to consider when planning out the vacations throughout the year. 
First, HHS has to accommodate at the end of June when Regents Exams from the New York State are given, which are required state assessments. The school is also required to give 180 days of academic instruction in the school year. Many students and teachers like to have July and August for summer break, and the school is compelled to give all of the holidays that fall into the national holidays that they are happy to recognize. There are only so many days that the school can give off. 
The only way that students could receive a longer break would be if the school took away a few days from other breaks–February break, Spring break, etc. Geographically speaking, spring in New York often gets bad weather at that time of the year. A lot of people enjoy traveling somewhere warm during spring break. Hence, if a few days were taken off from spring break, there wouldn't be a lot of time for people to travel during spring break. That being said, a lot of different districts choose to take three days away from February break and give them to the winter break. Ms. Beukema said that she would be very open to the idea, but it depends on what the community wants. 
"I would love to have a longer winter break myself because we only really get that one week," continued Beukema. "For Jewish families, they miss a chunk of Hanukkah because of school. I understand the value of having a longer winter break, especially as we have so many international students here in Harrison High School." 
But in the end, the decision is made with the assistant superintendent and the superintendents. They are the ones who build the district calendar, but they also try to align it with the neighbouring schools, like Scarsdale and Rye, since it offers juniors and seniors a technical aspect for their career. Our calendar is very similar to our neighbours in Westchester.
Usually, the school year starts the day after Labour Day, which can vary greatly based on the yearly calendar.  There are certain parts of the calendar that the Board of Education has control over, then other parts of the calendar are fixed — meaning they don't have the ability to make changes. For example, all of the federal holidays we have to account for in the calendar. The second thing that is fixed is the regents rating day. Regents Rating day is June 24. 
"Regents Rating Day is a fixed day, New York state says we can't have any instructional days after and count them towards the 180 days," says Brian Ladewig, the Assistant Superintendent for Human Resources at Harrison High School Central District. Mr. Ladewig is one of the people who makes the actual school calendar. "I'm not sure why that rule exists, but I'm pretty sure they are trying to make sure we have a fixed end point to the school year." 
Once those days are plotted out, the next thing they have to figure out is that we have enough days for school. Once that is done, we get little flexibility on where we put vacations and holidays. We have a little flexibility on where we put the holidays. In addition we have to think about snow days. We have to build days into the calendar so if we have a snow day, we still have 180 days, and if we don't use them, we give those days back to students. Weather plays a large part as well. New York state allows us to count virtual instruction days towards the 180 academic days.
There's also some tradition that plays a part in when school starts. Students have summer break from the end of June until the beginning of September, and it would be a big change to make adjustments to a calendar that would bring everyone back at a different time. Another challenge that would emerge would be that if our school started earlier and had less of a summer break, then we would have to get every school to adopt this because of extra curricular sports. If we were to be the only school that's off and parents want to travel, what about the sports the students would have to miss? There are also students that attend off campus programs. 
"It's like an onion because there are so many levels of changing the schedule to think about," continued Ladewig. 
There's an agricultural side to why we have a lot of school off during the summer. Before, kids would need to assist on family farms as well as balance school. Therefore, the school calendar would work around the farming schedule. This tradition has continued even today. Every state has different rules, and even though the timing between the start and end times of the school, there will still be differences. In general, kids in New York go to school later in the year than other states. 
"I think a whole summer off is not the best thing for teaching," said Ladewig. "A lot happens in two months. Summer regression is a pretty well documented fact and kids fall back and lose some of the gain they made academically, just because of the amount of time." Ladewig also added that year-round schooling could be interesting, as it would allow international students to travel, it would ensure that students don't fall into the summer regression cycle, and the breaks would be longer. Thus resulting in more well-rested students. 
"It would be better for kids and teachers and learning. I would love to see year long schooling with staggered breaks throughout the year."
Although the winter break has passed, this issue still is especially important as the February break begins in a few short weeks. Some students are travelling out of the U.S for the first time since the COVID-19 pandemic started to finally visit their families. Some students are taking breaks from school, separating themselves from the work for a few days to reset and restart for the new year. As there is nothing to do to try to make any of the breaks longer, the best we can do is take advantage of the time we have, with family and friends, and as we return to school, have a positive attitude for the new months to come.
About the Contributors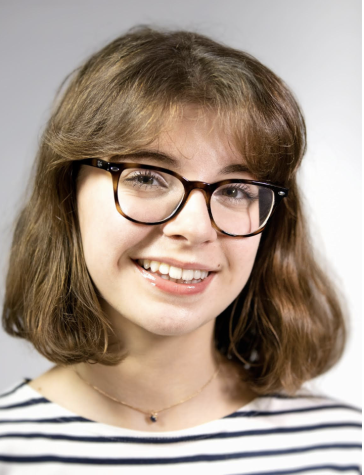 Zoe Coric, Editor in Chief
Sophomore Zoe Coric is proud to be the current Editor-in-Chief of the Husky Herald. She is an avid reader of the New York Times, and loves anything written...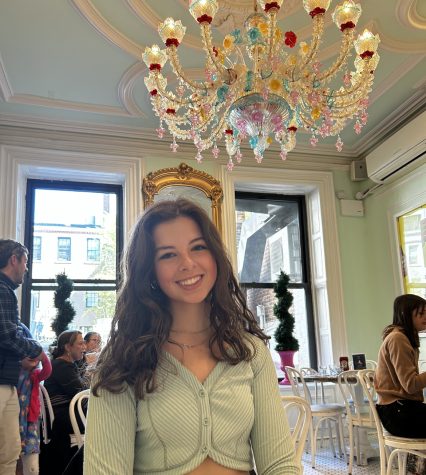 Cate Latini, Digital and Creative Director
Cate Latini is the Digital and Creative Director for The Husky Herald. Currently. She constantly looks for new aspects to bring to each article she writes....