Harrison Rec Basketball: Really More Than Just a Game
A sports editorial making the case for Harrison Rec Basketball
Every Friday night, high school age Harrison residents compete within the basketball recreation league. Any town resident can register a team with their desired roster, but many teams claim to have more attention than the school's varsity team. Over the summer, there were anywhere from ten to thirty-five fans watching each game. During the summer, many teams played twice a week, but games are only played on Fridays during the winter season. When the first match kicks off at 5:30, there are anywhere from ten to twenty fans, but by the end of the night there may be as many as fifty fans. Harrison High school senior Emma Torre remarks that she "[loves] going to the games because everyone from school shows up to cheer on their friends, it's so fun."
Many people appreciate that friendly competition is manifested throughout the high school community. At a given time on Friday, friendly banter can be heard in the school among players from different teams. There is even an Instagram account named @htownrecto share power rankings, scores, and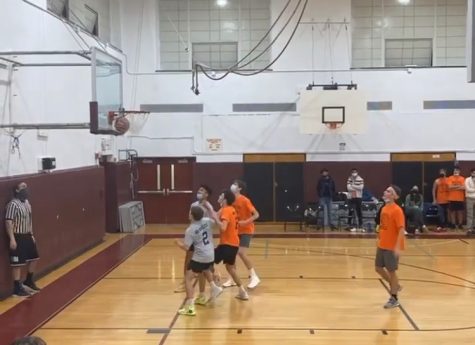 schedules with the league's teams and the team's supporting fans. The account's power ranking have caused significant controversy as the rankings are notorious for overlooking one of the league's only undefeated teams, Balling Ballers, by ranking them sixth in the league to start the winter season and consistently last during the summer season. Within the crowds, high school peers can be heard cheering on their friends and many even bring signs. Senior Caela Vasilkioti shares that, "If you think a football game is fun you've obviously never been to a rec basketball game. The spirit is unmatched, nothing better than fun school wide competition." The league is so beloved that the recreational center will be continuing the summer league, which was created as a result of COVID-19, in addition to the traditional winter league. 
During a time when pep rallies have been canceled, the recreational league has restored spirit. Fan bases argue with other fan bases and signs are made to support the teams. Typically, a Harrison operated store sponsors the league and it really symbolizes how the town comes together to support the youth. Senior Kate Rube summarized the league's value to the town; "It may seem like a silly thing to get excited about, but with how the past few years have gone, it's just nice to be with people who are happy to be together again." 
About the Contributor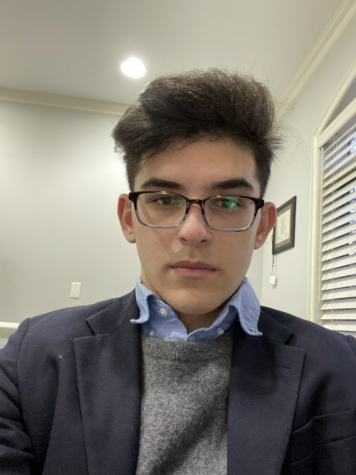 Aidan Lefkowitz, Opinions Editor
Aidan has been a part of the Husky Herald since the summer of his novice year. As the Opinions (Op-Ed) editor since sophomore year, he reviews articles...