Is Racism an Issue in the NFL's Coaching Staff?
As the Super Bowl nears, NFL fans around the country wait in anticipation for the biggest game of the season between the Cincinnati Bengals and the Los Angeles Rams. However, in the last few days, a different story has shocked not only the football world, but the entire sports world. Recently fired Miami Dolphins Head Coach, Brian Flores, has filed a class action lawsuit against the NFL and three teams: the Miami Dolphins, the New York Giants, and the Denver Broncos. The lawsuit addresses the issue of lack of diversity, specifically POC, within the ranks of head coaches and high ranking executives in the NFL, as well as the unfair and unequal employment practices within the NFL. 
Flores, who won four Super Bowls as an assistant coach and defensive coordinator for the New England Patriots from 2008-2018, has served as the Dolphins head coach since 2019 and guided the team to back-to-back winning seasons for the first time since 2003. Flores particularly did an exceptional job during the 2021-22 regular season, with the team finishing 9-8 despite starting off with a dismal 1-7. Despite this, Flores was fired by the Dolphins on January 11, seemingly out of nowhere. With the release of this lawsuit's details, however, it is apparent that there was a power struggle between Dolphins owner Stephen Ross and Coach Flores. Flores claims that during the 2019 season, Ross offered Flores up to $100,000 for every game they lose in order to secure a better draft pick in that year's upcoming NFL Draft, which violates the leagues game-tampering policies. When Flores refused to do so, Ross treated Flores with, "…disdain and held out as someone who was noncompliant and difficult to work with," according to CNN. 
After Flores was fired by the Dolphins, the Giants reached out to him to interview him for a potential head coaching position after firing their own head coach, Joe Judge. But three days before his interview with the Giants, Patriots Head Coach Bill Belichick reached out to Flores via text to congratulate him on landing the job, which left Flores speculating that something was wrong. As it was later discovered, Belichick made a grave mistake by accidentally texting Brian Flores instead of Buffalo Bills offensive coordinator Brian Daboll, who had already secured the Giants head coaching spot. Flores, through the lawsuit, accuses the Giants of scheduling a sham interview to comply with the NFL's Rooney Rule, which requires every NFL team to interview two minority candidates for a head coaching role with hopes of increasing diversity within NFL coaching staffs. Flores mentions another similar incident in the lawsuit that occured recently with the Denver Broncos, when team executives including John Elway showed up to Flores's interview an hour late, with Flores describing him as "hungover to his head" (NY Post). All three teams mentioned in the lawsuit have denied the allegations that Flores had made against them.
Racial inequality in the NFL is not as uncommon as one might think. Even though about 70% of NFL players are Black, there is only one Black head coach in the entire league, and no black owners or general managers. Flores stated in an interview that Black head coaches in the NFL are more pressured than white head coaches and that they must be exceptionally good just to keep a job. 
Flores acknowledges that this lawsuit puts his coaching career at risk, and he most likely will receive similar treatment that former San Francisco 49ers quarterback Colin Kaepernick received after he knelt repeatedly during the National Anthem during the 2016 season. Kaepernick hasn't played pro football since that season but has taken a role as an activist for multiple movements involving racial inequality.
Football fans at Harrison High School are stunned by this story, and have discussed their opinions about the situation. Junior David Harrison makes a similar point to Flores about the unfair expectations Black coaches must meet. "I mean look at (Steelers Head Coach) Mike Tomlin. He has been a head coach for over 15 seasons and has never had a single losing season in his entire career. That is the type of stuff you see from coaches in the Hall of Fame, yet nobody talks about Tomlin's feats as head coach. It seems every time the Steelers narrowly miss the playoffs, he is immediately blamed and people call for his firing. On the other hand, underqualified white head coaches like (former Houston Texans Head Coach) Bill O'Brian stay in an organization for years despite underperforming year after year. It's totally unfair and Flores, as well as the rest of Black coaches in the NFL, deserve better." Junior Ryan Young fears that Flores will have the same fate as Colin Kaepernick, saying, "I think Flores will not coach again in the NFL. Look at Kaepernick, he was pretty much blacklisted from the NFL for standing up for what he believed in. It's totally ridiculous that it's 2022 and the NFL keeps letting these sorts of situations go unnoticed."
NFL Commissioner Roger Goodell, has yet to comment on the lawsuit, but current and former athletes like Bill Russel have voiced their support for Flores. The NFL might look totally different after the lawsuit is settled, and that's probably a good thing.
About the Contributor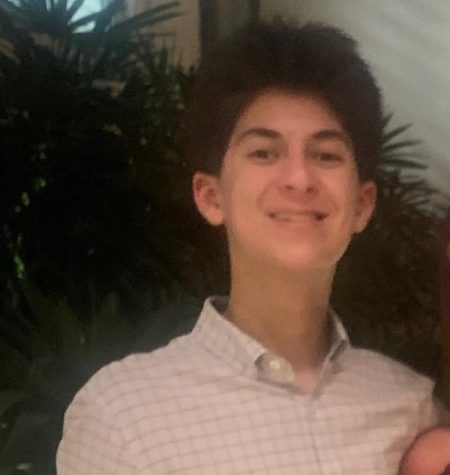 Zach Pearson
Zach Pearson is the Co-Managing Editor for the Husky Herald. He has been interested in writing for the newspaper because he loves sharing news and opinions...