How Legalization of Marijuana Affects High Schoolers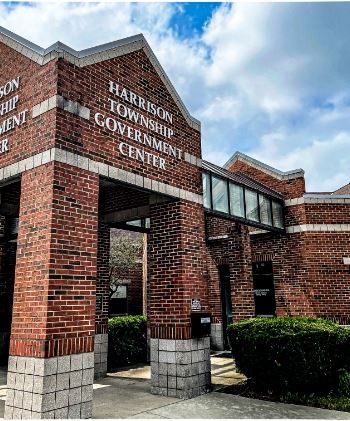 Cate Latini, Digital and Creative Director
October 28, 2022
Since 2021, recreational cannabis has been legal for those 21 and older in New York state. As of now, New York does not have any legal vendors, but it is expected to be legal by the end of 2022. With new cannabis companies starting to pop up across Westchester County, how will this affect Harrison High School?
According to the Rockefeller Institute of Government, about 32 towns in Westchester County, including Harrison, have opted out of selling cannabis and according to Yonkers Times, about ⅓ of all communities in New York. Of course, this does not stop the weed from travelling from place to place.
Inside of Harrison High School, the number of cannabis users has not made any change. "For us at Harrison, we haven't seen a significant increase, but we have seen an increase in the vape form." Mr Mastrota, the assistant principal at Harrison High School stated. "Definitely during COVID-19, it was tough to deal with because everyone was coming in and out." Contrary to popular beliefs, marijuana use in High School students during COVID decreased. The National Institute on Drug Abuse wrote that for seniors, 30.5% reported using marijuana in the past year in 2021, compared to 35.2% in 2020. Additionally among sophomores, 17.3% reported using marijuana in the past year in 2021, compared to 28.0% in 2020.
 In states that have already legalized marijuana like Connecticut, usage of weed in high schools has increased. According to the 2019 Connecticut Epidemiological Profile, nearly 21.7% of teens in 2019 Connecticut high school students report using marijuana. In Vermont, Vermont Health did a Vermont Youth Risk Behavior Survey in 2017 and found that 24% of high school students had in the last 30 days used Marijuana and a third (37%) had tried marijuana in their lifetime. The increase in the use of marijuana across states who legalized both vendors and use for adults 21 and above also saw an increase in high school student use. Will this also be seen in New York? 
As spoken about in the grade level meetings, there are significant consequences for using drugs, like marijuana, in school. Ms McCarthy, the Harrison High School Student Assistance Counselor, spoke about how she works with students who have previously abused substances. 
"For confidentially, the student is able to share about marijuana use because I am not allowed to share with anyone else. This helps create a trust to build relationships with students and for them to listen." She said, "We use a program called the Teen Intervene program. It's 7-8 weeks and very flexible. First, we do a questionnaire about their own use and we are getting an idea about how they think about their own use. We ask questions like the pros and cons of using marijuana and the long and short term consequences."
The Teen Intervene program helps the student recognize different internal and external factors of marijuana use. Triggers, and the reasons to use, they are talked about. Most commonly, to escape, feel happier, sleep, feel more comfortable with me and make it easier to talk to people. 
"Avoid situations where you're around people who are using. It's hard to say no when it's right in front of you. Let's say it's unavoidable, making excuses to not use and peer pressure into using. Saying things like "I'm trying to do well in my sport or do well in school." Ms McCarthy added on. 
"It might be easier for teenagers to get it if older people get it and bring it in. People don't have to travel to different states and now can just travel to the next town." Additionally, people with siblings/trusted friends over 21 have easy access to purchasing cannabis. 
"Making marijuana legal sends the message that it's not that risky. Just because it's legal doesn't mean it's safe. Younger you start using any substance the more likely you are to get addicted."